טליה דיין
הדרכת שינה לתינוקות ופעוטות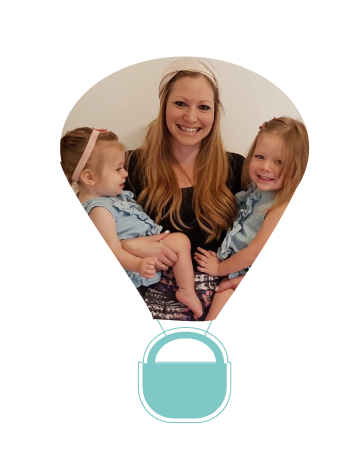 מה לקוחות אומרים
Talia gave us our sleep back! She guided us through the sleep training process with so much patience and care, taking into consideration our own thoughts and hesitations. We did not want to try to 'cry it out' and so the method Talia taught us equipped us with tools to sleep train in a manner we were comfortable with. We are so grateful to Talia for her support through this process and highly recommend her as a sleep trainer.
Our baby is Ronen is 13 months, he used to hate going to sleep, fight it like crazy and cry before bed, and then wake up almost every hour at night. Talia literally guided us every step of the way and now Ronen sleeps 11 hours straight and goes to sleep without any tears. Highly recommend Talia to everyone she is supportive, understanding and knowledgeable. She helped me create a beautiful supportive bond with my baby while teaching him to fall asleep by himself
17/03/2017
We had tried every sleep training technique possible and nothing was working, our 2 year old had been in our bed since he was born, and we were losing it. In desperation we called Talia and I still can not believe how much she changed our lives! She was there for us every step of the way, and helped us make the ideal sleep plan for Adam, he now sleeps through the night, in his own room and we all look forward to bedtime. We now have our lives back! Talia you are our lifesaver, thank you!!!! Best investment we have ever made!
29/11/2016
Tali is the most patient, understanding and knowledgeable sleep coach. She helped us transition our son from 7 or 8 wake ups a night to sleeping through the night- with barely any tears! When I found out I was pregnant with my second Tali was one of the first people I calledT
01/06/2016
I would recommend Talia to everyone, for everything! My 2 year old daughter was impossible to get to sleep, and required back scratching, singing, snuggles, and bed-sharing, all of which were taking quite a toll on my husband and me. We have a new baby on the way, and I knew that I had to get her sleeping on her own before she becomes a big sister, so I went to Talia for help. It has been a week since I started implementing the strategies that Talia gave me, and she is going to sleep in her toddler bed, sharing a room with her big brother, and not even trying to come back into my bed! I could not be more thrilled. Not to mention, she needs less intervention from me and is falling asleep earlier! Thank you, Talia! You've saved my nights!
09/07/2018
Tali is personable, goal oriented and so loving, with her help our toddler now sleeps through the night and does not come to our room anymore, I was really scared to transition him into a bed but thanks to Tali it was a really fun excperience for our family
27/10/2017